5th grade Choir members Tuesday, Dec 13 Bring your cold lunches if that's what you signed up for. Dress in your black bottoms and white tops for the entire day. Student concert 1:30 Parent concert 7:00 (6:30 arrival at the High School)

Download the WUSD mobile app today! On the app, students, parents, and community members can read the latest announcements, locate staff information, review upcoming events, and find important documents. The Whitewater app is available to download free from the Apple App Store or the Google Play store by searching for "Whitewater Unified Schools." Click the following link for an introduction video on the app:
https://youtu.be/NZXAlONRMek

Preliminary election results indicate that voters have approved the operational referendum question for the Whitewater Unified School District. As a result, we will be able to maintain: ➡️Robust academic and athletic opportunities ➡️Student support and mental health services ➡️Comprehensive instructional and co-curricular programs ➡️Technology and facilities infrastructure We are incredibly appreciative of the input and feedback we received throughout this process. Thanks to your engagement, we were able to present a solution that made sense for our entire community. The canvass will be held on Friday, November 11, to certify the results. As always, thank you for your support of WUSD schools and the students we serve!

Tonight, the Whippets host McFarland for our annual homecoming football game! Kickoff is at 7 p.m. 🏈 We look forward to welcoming our alumni, fans, and community for this annual tradition. Let's go WHS!
School Supply lists for the '22/'23 school year are available. Check them out at
https://5il.co/1e9t5
Want an easy way to get them all at once? Try ordering an EduKit for your supplies.
https://5il.co/1e9t2
Summer School Playhouse presents Willy Wonka and the Chocolate Factory, July 7-9th at WHS Auditorium. Tickets are $8 for adults and $5 for students. Call 262-472-8178.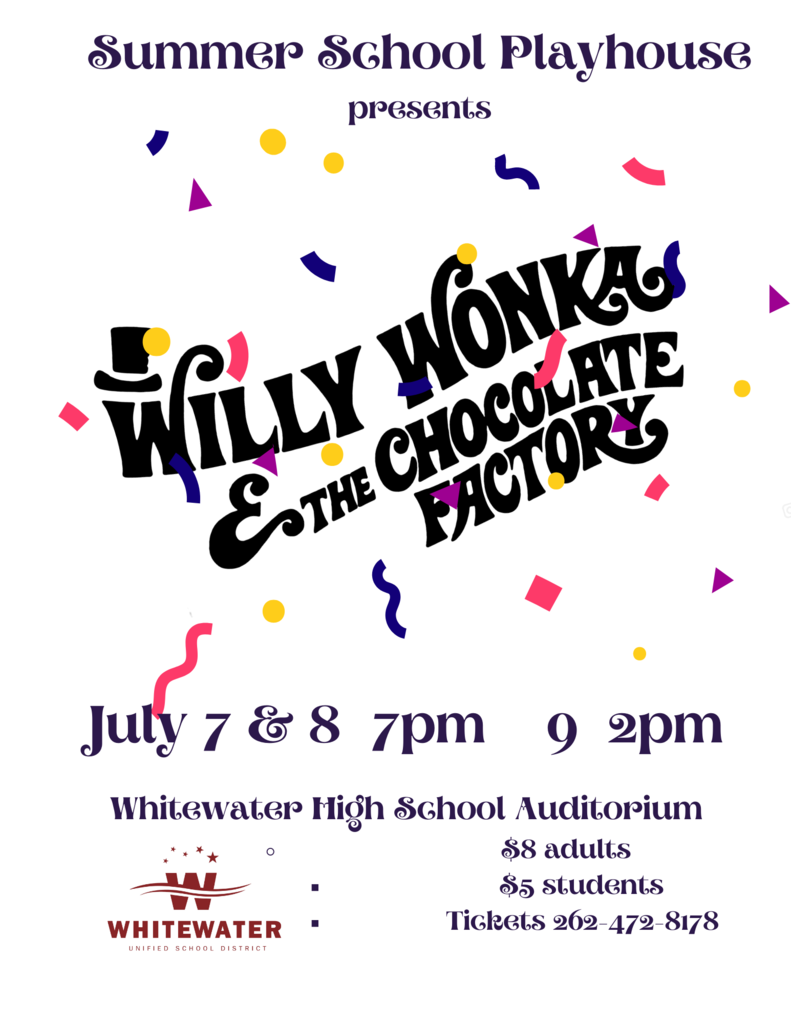 GO FIRST Robotics Team!! We are cheering you on, Team #6574!
Remember that the open enrollment period for the 2022-23 school year closes at 4 p.m. on April 29th, 2022! Parents and guardians can apply to send their kids to any public school other than the one in which they already reside during the 2022-23 school year. Link to online application here:
https://dpi.wi.gov/oe